What is the difference between our inner voice and other voices?
I get this question all the time.
The short answer is this: your inner voice is a whisper, full of love, guidance, and encouragement and it comes from your higher self. The monkey mind voices can be loud, coming from the ego-self, and sometimes scare you and make you doubt yourself.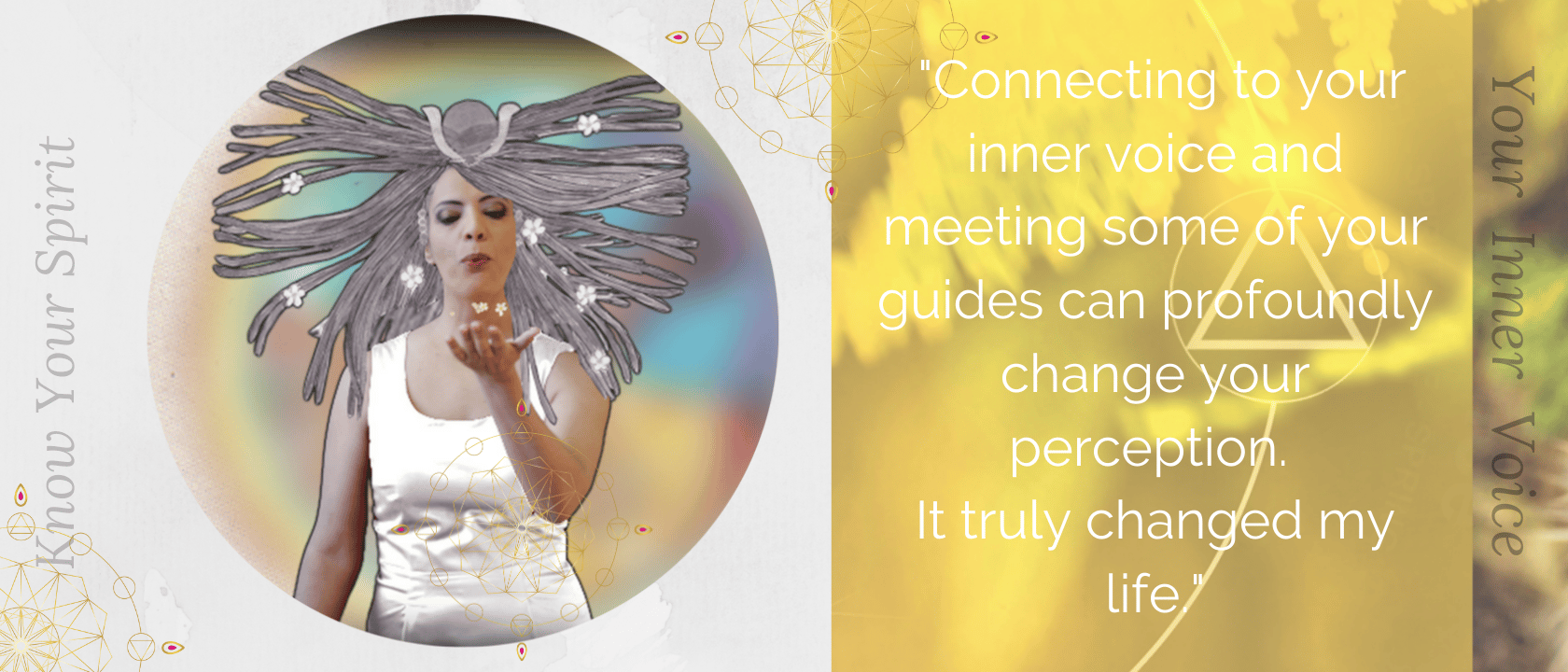 Many, many years ago I had the most profound and break-through moment of my entire life: the first time I realized that I could consciously meet my inner guide. It was 1993 and I was in the Caribbean with my beloved. While I was sitting there on the beach looking at the sea, I realized, while reading a book, and with joy in my heart, that the "invisible friend" I had my whole childhood whispering comforting words to me was a spirit guide.
Read the full story HERE
Connecting with my inner voice led me to learn a lot about myself and my life journey, it brought up a lot of inner peace, insights, and understanding of my purpose.
What relationship do you have with your intuition and inner voice? Do you feel connected to something bigger that gives you comfort and unconditional love?
I hope you do! because you deserve it.
Coming Soon
A while ago, I created shamanic sound journeys for the online course Know Your Spirit (which is the first voice in the Four Voices path to happiness). Now, with the help of my friends, it is complete!!
I am very excited about it because I guide you step by step, so even if you are not spiritual or a person who meditates, you can get connected to your own Spirit Guide and learn the language of your own inner voice.
My friend Lulu and I recorded some of the teaching videos, and soon I will share it with all of you.
We had so much fun making this course happen 🙂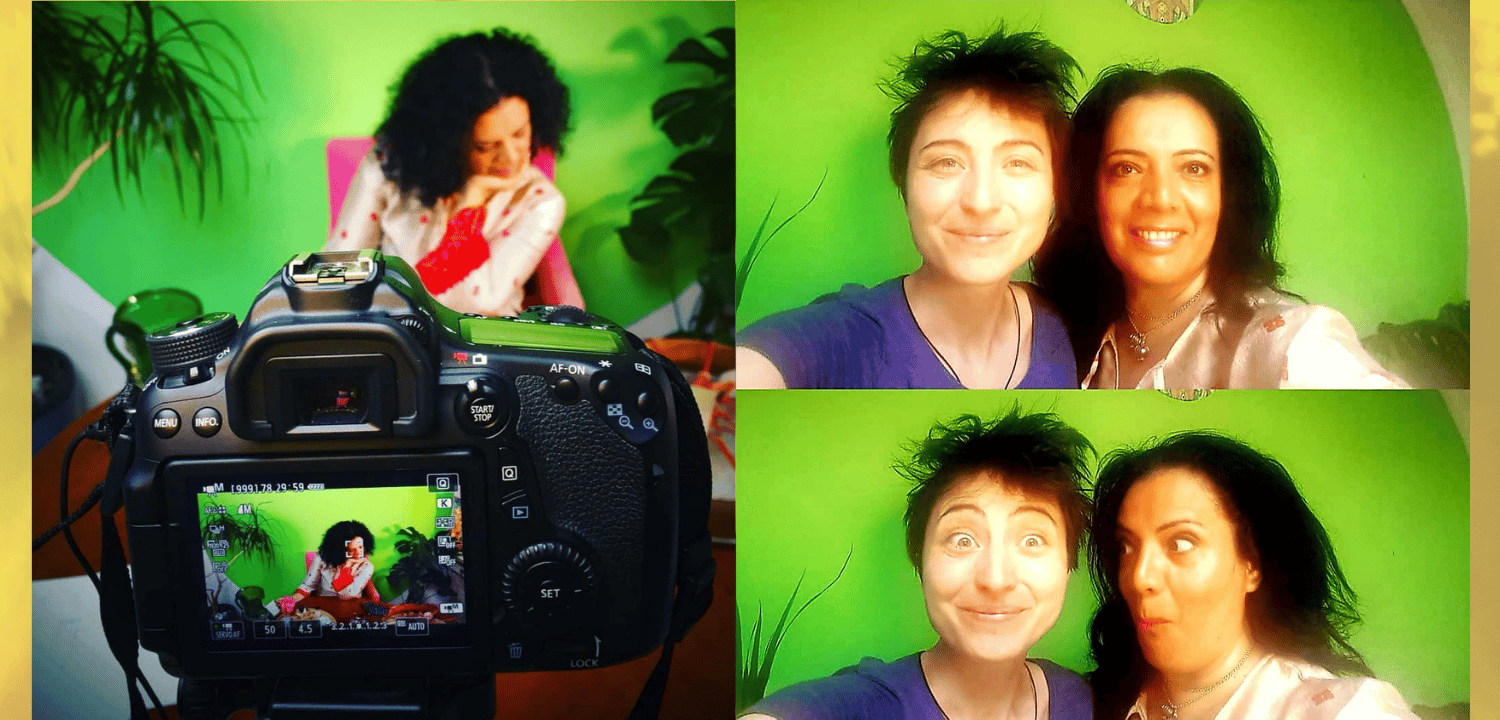 Do you want to Show Your Colors with Lulu?
As part of celebrating the overcoming of (BIG) obstacles and finally bringing the online course out in the next few weeks, I asked Lulu to consider giving a Show Your Colors photoshoot to those of you who live in the Netherlands and want some new pictures for yourself or your business. EXCITING!!!
Lulu is such an amazing spirit, illustrator and artist. If you'll ask her for a session and give the code words of Show Your Colors, she will give you a special price of 150 euro for a wonderful session in Amsterdam and 7 photos to sparkle your life or presentation. She will talk with you and help you create images for yourself, your social media, or just for fun and edit the images too.
Here is her email: lululightningcom@gmail.com. This offer is valid for the first 10 people. Just to be clear, I'm not earning anything from this introduction 🙂 we're doing it purely to celebrate and benefit you and help all of us shine.
Here is what she did for me last week. Even Tesla, my dog, was happy. 🐶
I hope you can get excited about the new chapter of yourself. Miracles are waiting for you to say: come to me. My guides are telling me that our time is now.
This is still the message:
Use Your Voice
Show Your Colors
Find Your Joy
Be The Change
+++++++++
I'm on a mission is to help you recreate yourself according to your own Soul desire. I share inspiration and strategies for living with creativity and joyful self-expression that leads us all to fulfillment and self-realization. I believe in manifesting beauty and kindness in the world. www.galitta.com